Finisher's Journal 2.0
$69.00
$48.00
Customer Reviews
Write a Review
Ask a Question
21 September 2022
Kimberly R.
Love It!
I love how it keeps me focused and on track!
19 September 2022
Christian E.

United States
Great way to keep up with your progress
I've been using the journal for a few months now and I have had nothing but positive experiences with it. It's very well organized and keeps me on track to accomplish my goals. It has helped immensely.
19 September 2022
Kevin S.

United States
Game Changer
I have tried almost every time management , prioritization tool there is since the 1980's . In just a few short weeks the Finisher's journal has provided me stronger focus and discipline in my execution. I'm already seeing major progress on my key priority !
19 September 2022
Ray C.

United States
Too much upsellong
Don't have time for all the extra info. Not helpful.
03 September 2022
Ool

United States
Great
I don't have many suggestions as it's amazing. I'd like some extra blank pages per week. Also since I'm collecting these books and keeping them for years, there should be a way to add the date to the bind so I can see which period of time is without taking it off the bookshelf first.
05 September 2022
Finisher Secrets
Thank you for your review, Opal! We're glad to hear that you're enjoying the journal. Regarding your suggestions, we will definitely pass them along to our team. Thank you for taking the time to provide feedback. We appreciate it!
02 September 2022
Mark L.

United States
Investment Executive - Best tool I've ever used
One of the best company experiences with buying and support, I've developed a unique personal relationship with Finisher Journal team. They are top notch. This product will be your valued partner in business trust me. The journal layout will put you in key habit forming experiences from day one that will be transformational. It doesn't matter if you're in a corporate or entrepreneurial setting. Order a discounted set of books because you'll be ordering these well into the future. Enjoy and grateful for Javier and the FJ team for creating a great tool and partner!
05 September 2022
Finisher Secrets
Thank you for your kind words and endorsement, Mark! We're thrilled to have you as a Finisher Journal user and proud to have played a part in helping you reach your goals. Your business is important to us and we appreciate the trust you've placed in us. We'll continue to work hard to make sure the journal provides the transformational experiences you've come to expect and that it remains an invaluable tool for your success. Thank you for choosing Finisher Secrets, Javier.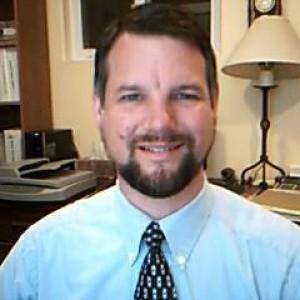 MT
17 August 2022
Matthew T.

United States
Simple and to the Point
So far, so good. The Finisher's Journal is simple and focused and does not overwhelm you with too many boxes to check and fill out.
22 August 2022
Finisher Secrets
Hi Matthew, Thank you for your review of the Finisher's Journal. We're glad to hear that you find it simple and focused, and that it does not overwhelm you. We designed it with just that in mind! We appreciate your taking the time to write a review and we hope you'll continue to use the journal as you work towards your fitness goals. Thanks again!
14 August 2022
Phoebe

Canada
Question?...
Can I print the pdfs to fit my LV agenda 3.74" w by 6.73"? That would be sweet! Or what size does it print? Thanks so much!
15 August 2022
Finisher Secrets
Hi Phoebe, please contact our customer support @ support@finishersecrets.com.
06 August 2022
Mark

United States
Great Journal/planner
Want to get stuff done? Grab the Finisher Secrets journal/planner.
08 August 2022
Finisher Secrets
Thank you, Mark, for your kind words about Finisher Secrets! We're glad you've found it helpful in getting things done. We hope you'll continue to find it a valuable tool as you work toward your goals.
© 2022, Finisher Secrets