Customer Reviews
Great planner
Really helps to work on your goals and avoid distractions,
25 April 2022
Matt

Australia
Excellent Customer Service
As there are various options for goal setting journals and alike I really was not sure which one to go with, the only way was to start trialling one and I chose the Finisher's Journal. Their response to any questions I had was very helpful and efficient. When I received my first journal it had water damage to some of the edges which must of happened in transit between the states and Australia, I sent photos with an email to the support team and they were very quick with their response, apologised (wasn't their fault) organised for a new journal to be sent, offered for me to keep the one I had as well and I just needed to pay for shipping (to Australia). My experience these first two weeks of using the journal has been excellent, productivity has gone through the roof and it has assisted greatly keeping me focused on track with the goals I want to achieve for our businesses. 5 star experience to date!
26 April 2022
Finisher Secrets
Thank you for the feedback Matt, we're so glad to hear that your experience with our journal has been fantastic! We hope this will be a valuable tool in helping you reach your goals and look forward to hearing more about how it's working out. Thanks again for taking the time to share your thoughts! We will continue to provide quality customer support that every customer deserves.
25 April 2022
Kyra W.

United States
Prioritize and Stay on Track!
This journal helps me think through where I want to be in 90 days and keeps me focused on the big "rocks" I need to move to get there
26 April 2022
Finisher Secrets
That sounds like a great way to stay focused on your goals, Kyra. Thanks for taking the time to share this with us!
25 April 2022
Jasmine L.

United States
You won't regret it
In the past I have found it difficult to stay on track with journaling, but the Finisher's Journal has kept me engaged from start to finish. While anyone could benefit from using this journal, I think this is a must-have for entrepreneurs.
25 April 2022
Finisher Secrets
Thank you Jasmine for your review! We are so happy to hear that our journal is helpful in achieving your goals. We're always looking for ways to improve our Journal and I'm glad that you took the time to provide some feedback.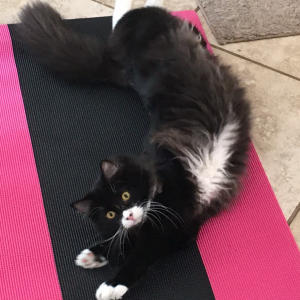 E
09 April 2022
Ellen

United States
Love My Finishers Journal!
I'm getting ready to start my 2.0. As you can see from the pic, it really looks good with a few stickers for added color (and inspiration). I purchased the four pack this time because I loved the first one that I purchased 90 days ago. Having ADHD I always found it impossible to stick with a year-long-planner. Honestly, the Finishers Journal is the first that I have used consecutively from day 1 to 90. It truly kept me on track on a daily basis. Being SHORT TERM ORIENTED, this journal provided me these benefits: 1. I wasn't overwhelmed, knowing that I only had 90 days in hand. 2. It provided the structure I needed to get the important things done, each day. 3. I felt a sense of accomplishment each day which made me look forward to the next. I'm looking forward to trying this new set up, with the weekly commitments & reviews at the front. Just looking ahead, I can see where it's a good idea to have all of the weekly goals in front, within view instead of getting lost in the daily pages. I will let you know in 90 days .
26 April 2022
Finisher Secrets
Hi Ellen, I'm so glad to hear you're getting ready for your next 2.0 Journal! I hope this one is just as inspiring and productive as the classic version. Thank you for taking the time to leave a review on our product, we love hearing how much it's been working for you!
22 March 2022
Brian H.

United States
An improved system around setting goals & executing them!
My overall experience with using the 2.0 version of the Finisher's Journal has been very uplifting! I have been using the Finisher's Journal since 2020 and at that time it was in its first iteration. I appreciated the package the journal came with which was brief how-to videos on how to use the pages within the journal and even a Masterclass Framework. It was a lot of different content that still took a while to consume and process. Nevertheless, the journal kept me organized to track my days using the Daily Planner pages and brainstorm/take notes on the Notes/Ideas pages. Fast forward to 2022, when I was originally skeptical to buy the Finisher's Journal 2.0 and I am so glad I did! The system around developing your goals has been simplified and made easy to direct walk you through a lot of the important principles that were introduced with the first version of the journal and that accompanying course I mentioned before. Now, I am in a Ph.D. program for Computer Science and leveraging this revised version to continue developing my high achieving ambitions! I am grateful that this second version was revised and presented even more value than the first!
22 March 2022
Finisher Secrets
Thank you for taking the time to leave a review of Finisher's Journal 2.0! I'm so glad that we were able to help keep your running journey organized and inspiring with this new version. We hope that you'll continue to enjoy it as much as you have in the past, and we're always looking for ways to make improvements or add more content if there is something specific that would be helpful.
20 March 2022
Wesley H.

United Kingdom
Great customer service
I've not actually sat down and started yet, but what I can say so far is the customer service is exemplary.
26 April 2022
Finisher Secrets
Thank you for your feedback Wesley. I am so glad to hear that the customer service has been exemplary in your experience thus far! We always want our customers to have a positive experience with us. That's why we try our best to answer any questions or concerns as quickly as possible. Thank you again for taking the time to share your thoughts!
15 March 2022
Jonathan B.

United Kingdom
So far so good
Just started completed my first task...exactly what i was looking for so if you are a CEO and wondering if it's worth spending three times what you would normally spend on a diary, my answer is YES!
26 April 2022
Finisher Secrets
I'm so glad to hear that you're enjoying your experience with the Finisher's Journal! I appreciate you taking the time to leave a review and share your thoughts. It was our pleasure, Jonathan. Thank you for being such a loyal customer of ours and I look forward to hearing more from a CEO like you as we grow together.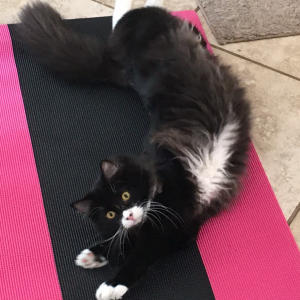 E
19 February 2022
Ellen

United States
A Life Saver For Anyone With ADHD!
Having ADHD tends to make me all over the place and unorganized. I tend to forget what task is most important each day then feel like a failure at the end of the day. The Finisher's Journal has been a life saver for me as it gives me a simple Daily Page focused on The Most Important Task Of The Day. The words below the Most Important Task line really hit home because I get overwhelmed with too much to do: "If this was the only I did today, would I be satisfied." This helps me put things in perspective and slow down. Since starting with the Finishers Journal, I have possibly missed 1 day of accomplishing my Most Important Task. So my days of feeling successful have increased. I am so appreciative to have this journal …. And believe me, I have tried many. Being a female and liking a little color in my journals (but not too much), I add a few decorative stickers to liven up my pages. (Anything to help keep my ADHD attention/interest). I hope all ADHD'ers like this journal as much as I do. Many thanks to Javier for this life saving Journal.
© 2022, Finisher Secrets
Finisher's Journal 2.0
$49.00
$39.00